Accredited by
The Gold Standard
in Global Healthcare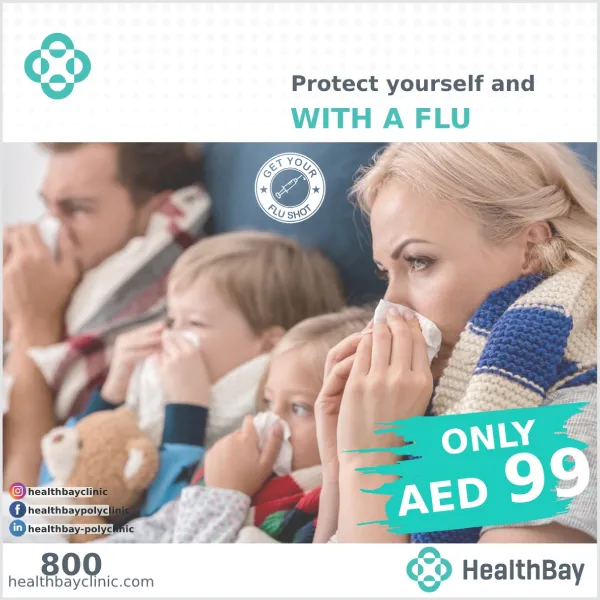 Flu Vaccine
Be Prepared for the Flu Season!
Flu vaccine is now available at HealthBay for only AED 99
Now, more than ever, it's important to reduce your risk of catching the flu.
With flu season almost here, it is time to start thinking about getting your flu shot and avoid the risk of getting sick.
Kids below the age of three are advised to see a doctor before taking the vaccine.
If you had a COVID-19 vaccine in the last 2 weeks or planning to have the COVID-19 vaccine in the next 2 weeks, please notify us so that we can advise you further.
Call 800 4272 or email [email protected]
Enquire Now