Accredited by
The Gold Standard
in Global Healthcare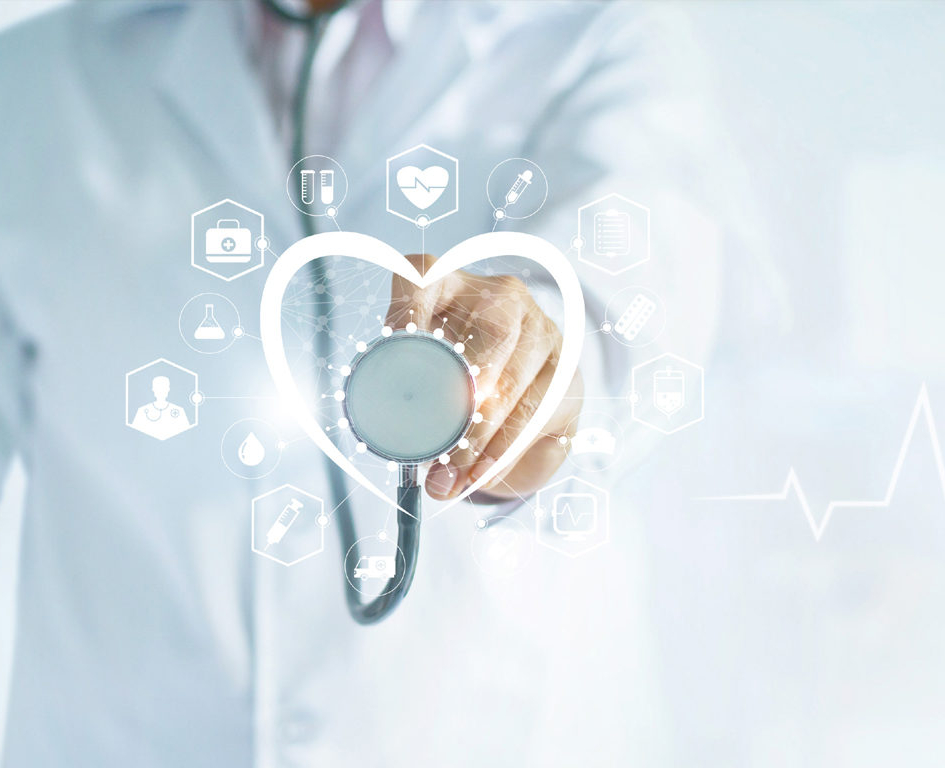 The Cardiology Department at HealthBay strives to provide patients with expert cardiac treatment and care. Our expertise helps us in caring for patients with heart disease by providing complete all-round cardiology care from diagnosis, prevention, treatment, and wellness service.
Our Specialist believe in performing an in-depth investigation of a patient's condition, delving into the patient's complete medical history before strategizing a tailored treatment and recovery plan for each of our patients.
HealthBay provides a full spectrum of specialized care for treating a wide range of cardiovascular diseases and conditions. Our Cardiology Department is composed of highly experienced and accomplished cardiologists who consistently provide a high level of patient care with focus on adult cardiology and interventions, as well as primary prevention, treatment and secondary prevention of coronary artery diseases.
Backed by state-of-the-art technologies and medical equipment, our specialists deliver accurate, comprehensive and timely diagnosis, treatment and management of cardiovascular conditions for both inpatients and outpatients.
At HealthBay, it has always been our top priority to provide excellent, accessible and holistic healthcare to all of our patients. We specialize in treatment of various medical cases, including the following:
Coronary Artery Disease
Risk factors include: smoking, obesity, diabetes, high BP and cholesterol, and unhealthy lifestyle.
Common symptoms: chest pain and heavy discomfort spreading to the arm, back, shoulder, jaw, and neck areas.
Heart Failure
Risk factors include: high BP, atrial fibrillation, excessive drinking, infections, previous cases of heart attacks.
Common symptoms: pervading feeling of tiredness, swelling of lower limbs, shortness of breath.
Valvular Heart Disease
Risk factors include: natural aging, rheumatic heart disease, pregnancy, history of heart attack or heart failure, history of endocarditis.
Common symptoms: Palpitations, chest pains, shortness of breath, fatigue and Syncope ( fainting and loss of consciousness).
Medical Team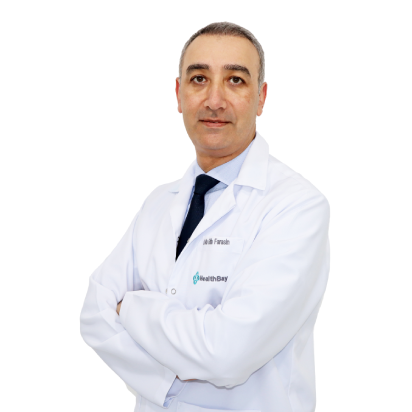 Dr. Ala Eldin Farasin
Consultant Interventional Cardiologist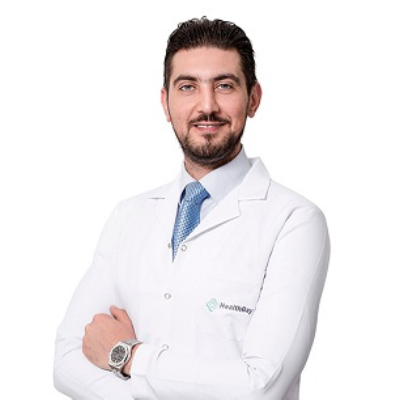 Dr. Gehad El Gergawy, MD
Senior Cardiologist / Aviation Cardiology Specialist