Accredited by
The Gold Standard
in Global Healthcare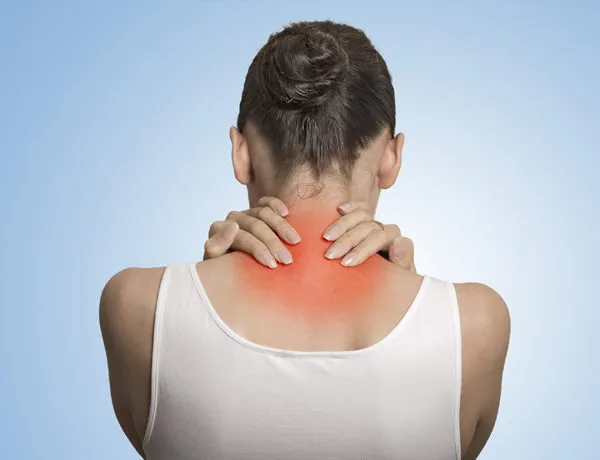 Neck Pain Symptoms & Prevention
Since the time I joined HealthBay Polyclinic as a physiotherapist, majority of my outpatient's complaint about pain surrounding the neck area.
In my statistics, every 5th outpatient has neck pain. Please find ideas about how to recognize neck pain symptoms and try to follow simple prevention advice.
After initial assessment consisting of mechanical and neurological approach I mostly find below sources of pain:
Neck stiffness – caused by blocked cervical vertebra joints or cervicothoracic junction pain (bad sleeping position, sudden movement)
Severely tense upper trapezius muscles due to maintained wrong position (office workers, drivers)
Kyphotic posture often connected with very tight pectoral muscles (postural alignment, gym-goers)
To treat above physiotherapist can offer different methods to treat your neck. In my opinion, a combination of approaches is key. "Hands-on therapy" connected with home exercises program and modalities will be a great physiotherapy choice.
Manual therapy which increases mobility in the blocked joints and improving space to release compressed nerves.
Stretches and massages of the famous upper trapezius and suboccipital muscles to improve flexibility and tension.
Deep Dry Needling technique recognized by western medicine to decrease severe muscle spasms.
Taping technique to decrease tension over muscles and support them mimicking muscle fibers.
Postural exercises and functional training as a great example of exercises therapy
Pieces of Advice:
Accordingly to pain severity, I always suggest visiting a physiotherapist to fully assess your pain and find the source. For those who wish to maintain good neck health I advice physical activities:
Daily muscle auto-stretches
Daily postural exercises with elastic bands for deep neck muscles
Rowing machine training
Andrzej Sulimierski
MSc PT
HealthBay Orthopaedic & Physiotherapy Centre, Al Wasl Branch
For more information, please call us on our Toll-Free number 800 HBPC (4272) or e-mail info@healthbayclinic.com