Accredited by
The Gold Standard
in Global Healthcare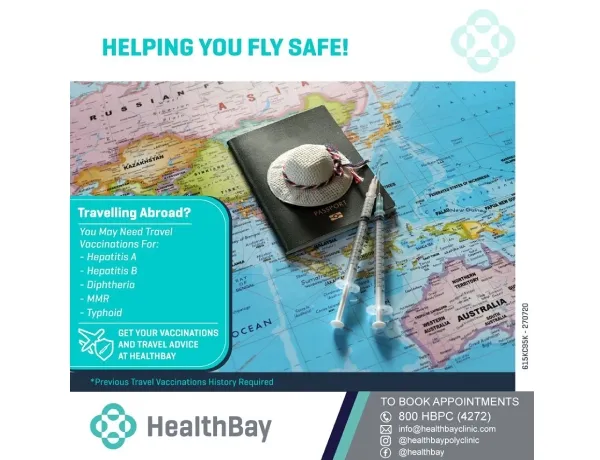 HealthBay Travel Clinic
Healthbay travel clinic provides added protection by offering travel vaccinations prior to your travel. From checking your travel history vaccination records, our team of medical professionals ensure that you are guarded from potential diseases prior, during and after travel.
Travel vaccinations are important for travelers when visiting certain areas of the world to help protect against infections such as MMR, Hepatitis A/B, Typhoid and more. Different destinations may also have a different set of vaccination requirements depending on local health conditions.
For more travel vaccine advice and to get immunized before travel, call 800 4272 or e-mail [email protected] and book an appointment at HealthBay.