Accredited by
The Gold Standard
in Global Healthcare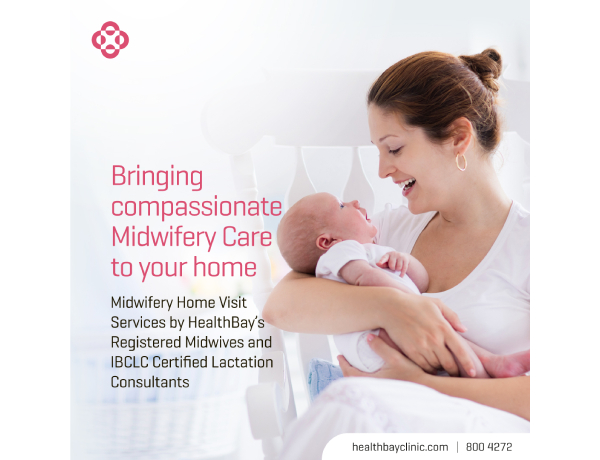 Bringing compassionate Midwifery Care to your home
Midwifery Home Visit Services by HealthBay's Registered Midwives and IBCLC Certified Lactation Consultants
Our experienced Registered Midwives and Lactation Consultants (IBCLC) are now able to visit you and your baby at home to provide the following services:
Antenatal education
Specialist breastfeeding advice and care
Infant feeding support
Weight measurement
Postnatal health support
Baby care information
Baby massage classes
The Home Visit Package includes one new baby visit and two follow up visits (three visits in total).
*Terms and conditions apply.
Our Midwives are all registered with the Dubai Health Authority and will visit you at home whilst maintaining the highest possible safety standards.
To book an appointment or to register your interest, please email [email protected]